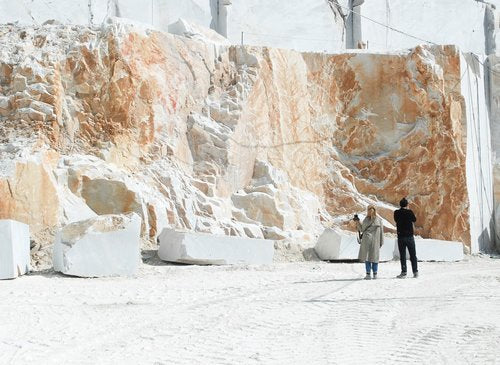 THÉVOZ — CHOQUET
For "Marmo Domestico" collection, THÉVOZ — CHOQUET has stripped down the essence of marble to its fundamental qualities : sturdiness, weight and timelessness. The result is a very approachable range of products that will find their meaning in every domestic environment. Based in Switzerland, Joséphine and Virgile position themselves as an interdisciplinary practice focused on product design and communication.
thevoz-choquet.com
CP @ Sara Ferron Cima
Joseph Magliaro
For "The Foundations series", Joseph Magliaro is an American designer and writer based in New York, and is co-founder of the multidisciplinary practice Table of Contents. Foundations, a series of furnishings in marble and steel, looks to unsettle distinctions between functional and sculptural objects, and proposes a more ambiguous approach toward domestic environments.
josephmagliaro.com
tableofcontents.us
CP @ Shu Hung